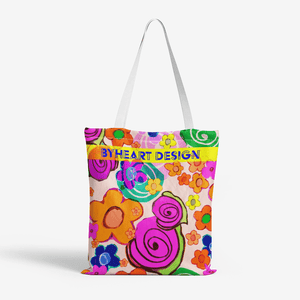 Heavy Duty and Strong Natural Canvas Tote Bags || IF YOU EVER LOVE ME- nr2 || 
Sale price Price $23.50 Regular price Unit price / per
Tax included.
Heavy Duty and Strong Natural Canvas Tote Bags || IF YOU EVER LOVE ME- nr2 || 
Tote bags are produced with natural unbleached cotton fabric, eco friendly raw natural finish, economical alternate for harmful plastic bags.
Tote cotton bags are super strong and durable and can be used as shopping bags and can also be used for day to day use such as carrying books etc
This artworks Euphoric palette offers a bold, expressive and positive set of colors after a time of fragility and constraint.  Flower are in energised feminine tones!
Size: 33.02 x 38.1 cm
One bag in 2 design
FREE STANDARD DELIVERY